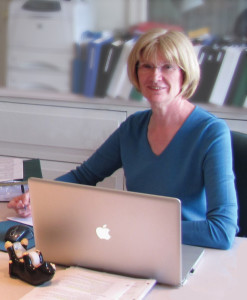 Two decades of service to homeschoolers
My mission to bring effective education to the growing homeschool community began in 1993 with Saxon Math Homeschool. I painstakingly wrote the program so it would be simple to teach yet give kids the confidence to succeed. By mastering subjects early, students have the courage to take their learning to the next level.
My two-decade commitment to homeschool educators and co-operatives around the country remains true today with Nancy Larson Science Homeschool. My homeschool science program is taught in all 50 states and a growing number of countries around the globe.
I believe a hands-on, cross-curricular approach wrapped in a scientific conversation is the best way to teach children. I hope that homeschool educators see the joy of students discovering a love of science.
Saxon Math Homeschool was written as a conversation. Today, Nancy Larson Science follows in the footsteps of Saxon Math as a well-crafted conversation.
The same philosophy of guided inquiry that I brought to the successful Saxon Math Homeschool K–3 is used effectively with Nancy Larson Science Homeschool K–4. Homeschool parents can take comfort that millions of elementary school children have learned from my math and science programs.